It's a must-read for anyone interested in stationary.
Wondernaut in the world of stationery wonders
Manufacturers since 1864, Diamine Inks relocated to this purpose built 'state of the art' factory in Liverpool in 1925, where they successfully carried on using the traditional methods and formulas for ink production. Over the years the company has changed hands and are now located close to the world famous Aintree Race Course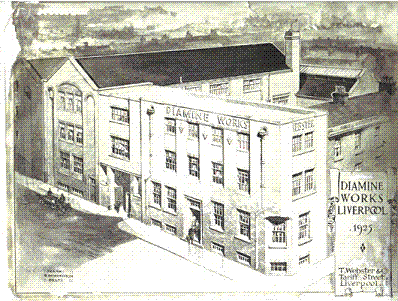 http://www.diaminein…uk/AboutUs.aspx
Diamine Salamander is a bizarre (=unique looking) ink. If you like the color of gutter water and can look at the way it swirls for hours, chances are you'll enjoy this color. The hue you see on paper is strongly dependent on the nib and paper you use. In places it can be almost black but even in wetter pens yellow undertones are visible. This ink doesn't belong to one color family – it has dark green, brown, yellow, black in it.
The flow is smooth, it appears to dry quickly and evenly. In finer nibs…
View original post 詳見內文:約58字